North Camp
Berlin, Gorham, Twin Valley, Lakes Region, Laconia, Moultonboro, Belmont, Gilford, Wolfeboro, Meredith, Ossipee, Conway, Bartlett, Jackson, Western Maine
all Maine points, and Northern NH
Calling all youth hockey players !!
July 7 - 11 @ HAM Arena 8:30-3pm NORTH CONWAY
In association with The #1 Battle Camp in North America
A Pro Ambitions Family vacation camp

Power Skating w/Peter Klim
+ Battle + Goalie Camp
Vacation in the Heart of White Mtn National Forest
Family discount lodging through the RED JACKET INN
Train for hockey, explore the area and relax at the resort
The Red Jacket Inn has an indoor water park and outdoor pool
Also the most sensational views of Mt Washington Valley
Outlet Shopping, Dining, unlimited outdoor activities

July 28 - August 1 @ Conway arena 8:30-4pm NASHUA
Ages 7-15 with at least 1 year organized hockey

---
THIS IS A SELF-BETTERMENT PROGRAM
TECHNIQUE MECHANICS FORM BALANCE CONTROL POWER

---
It is our complete skating development program
Our focus is ICE HOCKEY SKATING for todays game
We practice first without a puck, then apply pucks
We use measurements of time, distance, height...
NO-CHECK daily scrimmage, 100+ skating drills
Grouped by age and ability
---
2 power skating ice sessions, 2 off ice sessions
classroom, video, lecture, demonstration
plyometrics, russian box, verticle leap stations
skating specific exercises, unique training methods
Track and field training and speed skating training
Plus my rigorous Total hockey conditioning exercises
You'll remember this camp for the rest of your life!
7 hours per day, and a guaranteed good night sleep

---
All this for $12.857142857142857142857142857143 / hour
$450/pp week full day option
$225/pp week half day option
$90/pp walkon

---
Serious discounts are going on early in registration season
Remember the ole sayin "The early bird cathes the worm"



purchase Full Day Camp with $99 Non-Refundable deposit
GET A SMOKIN' HOT DEAL !
THE SMOKIN' HOT DEAL is... $375 until April 30 !!
A $99 NonRefundable deposit holds posted price
Balance due July 18, 2014.
---
purchase half day option
---
purchase walkon
---
July 7-11 2014 : HAM ARENA CONWAY NH
Pro-Ambitions Power Skating with Peter Klim, a Power Skating + BATTLE & Goalie Camp. 1.5 hours skating every morning and again 1.5 hours skating during early afternoon. Outdoor total hockey condiitioning.

FAMILYS: Award winning accomodations



We have teamed up with

The Red Jacket Inn

of North Conway NH, the finest in area lodging.

To make your experience even better we have negotiated a special discount for you. All families with

skaters enrolled in Camp

are eligible for this offer. Offer good towards Red Jacket and Fox Ridge Resort, with the

Pro Ambitions Group

/group sales / Jon Nartowicz at point of registration.

A family vacation paradise with daily skating development.
An outdoor sports oriented environment with ziplines, para-sailing, alpine mountain rides, cave exploring, horseback riding, golf, so much more. Train 8:30am-2:45pm then spend the day with the family exploring in the heart of the White Mountain National forest.
---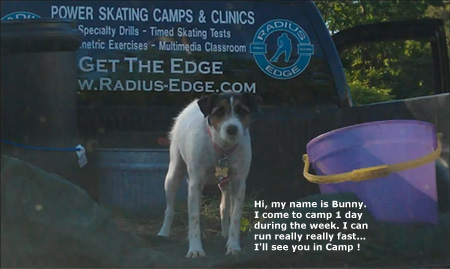 ---
Private Summer Camps 2014
HAM Arena Conway NH
How about a hockey camp where you specify the week?
Stay in the heart of the White Mountains, North Conway
Designed as "A Family getaway to the White Mountains"
Features: 1/2 day training daily
2 hours on ice, 1 hour off ice conditioning
Families stay*(option) at Red Jacket Inn North Conway
Vacation Paradise, shops and outlets, LL Bean and more
Golf, Hiking, Fishing, boating, swimming
Hundreds of Family style attractions in the area
Ziplines, Horseback, Scenic Train Ride, Fine Dining
3 or 4 day private camps available starting from $2000
Red Jacket Inn Suite for 3 or 4 night package starting from $479
I urge you to plan this as far in advance as possible
My summer schedule once set, may not allow for your week
2nd + 3rd week of July, 2nd 3rd week August OPEN
Call now to inquire and set up this tremendous opportunity
Your own private camp, incredible skating development with
American Canadian, Slovak, Ukraine, and Russian skating exercises both on and off the ice.

Ideal situation for the sporting family with something for everyone.
unlimited skaters

---
These Titanium Skate Lace Wristbands
are brought to you by Hoffzaz.com and
will be for sale at all upcoming Summer Camps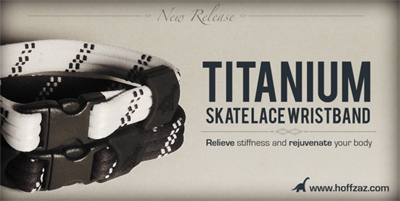 ---
---
Major sponsor Reebok/CCM

Supported by USA Hockey
---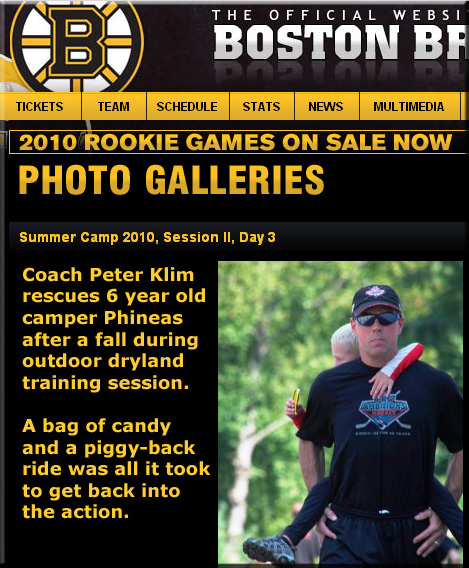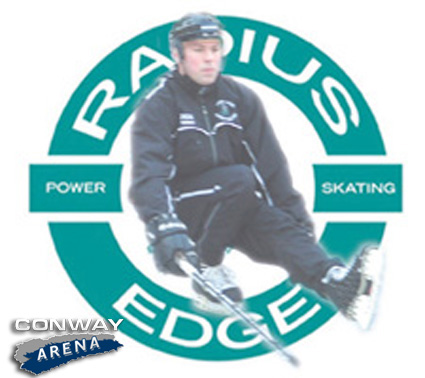 Radius Edge is proudly sponsored by...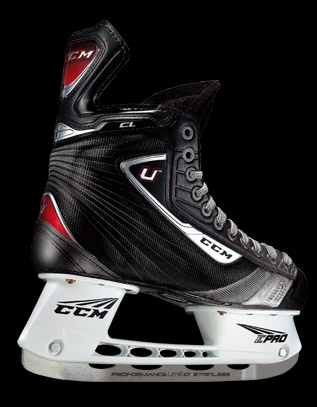 CCM Mini Catalog CrazyLight
CCM Mini Catalog U+ 12
High Resolution CCM CrazyLight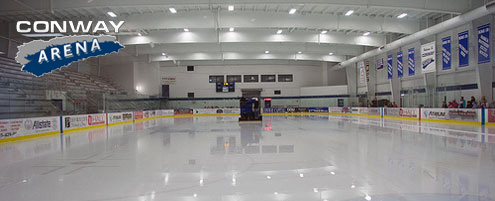 ---
Home / Summer camps / Sign Up Forms / Private lessons / Referee / Organizations / Testimonials / About Us / Philosophy / Contact Us / Skate Repair /

---
Copyright © 2012 Radius Edge Power Skating LLC. All Rights Reserved
Revised - March 25 2014

WE WANT YOU !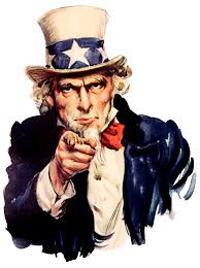 AT OUR JULY 7-11 CAMP
A FAMILY VACATION
In NORTH CONWAY NH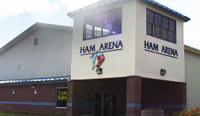 ---

OR JULY 28-AUG 1 CAMP
OUR COMPLETE CAMP
In NASHUA NH
---

April Vacations MA/NH
call for lessons
ice in Nashua NH

---

Major Sponsor Reebok/CCM
Supported by USA HOCKEY

---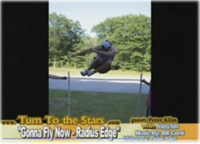 ---
See more Stanley Cup photos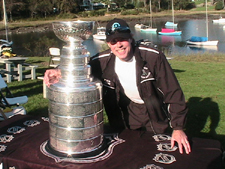 ---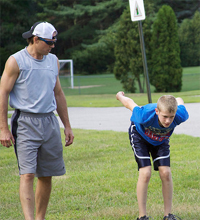 As seen in USA Hockey Magazine
Are you interested in group training?
We have a complete 3 part program
1) Classroom, Video, Discussion
2) Forms, Self Competitive Skills & Plyometrics
3) On Ice Training
TIMED SKATING TESTS & RADAR GUN
DAILY FORMS & DYNAMIC STRETCHING
UNIQUE OFF ICE TRAINING METHODS
SKILLS AND TEAMBUILDING GAMES
MINI-GAME with Official
We specialize in Power Skating
Time Measured Skating Tests
Drills you won't see at practice
See Your Top Speed on Radar
Agility and Balance Drills
Personal Attention
Demonstration by Instructors
Unique Plyometric Program
Multimedia Class and Lecture
Challenging Ice Program
Our focus is skating development
---
Private Lessons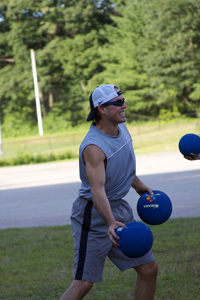 Private Lessons
Personal 1 on 1 $100 per session with Peter
* 1 hour ice rental fee is separate and cost varies
* 20 - 30 minutes dryland skating specific execises
* Choose a rink that is near you
* Travel fee may apply

Semi Private 1 to 4 skaters. $100 per session
* 1 hour ice rental fee is separate and cost varies
* 20 - 30 minutes dryland skating specific execises
* Choose a rink that is near you
* Travel fee may apply

We require a single contact/coordinator for
administrative purposes.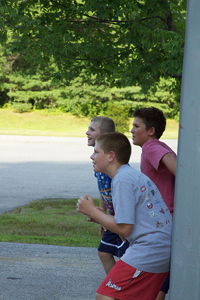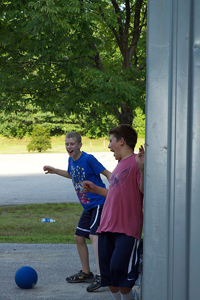 On ice sessions from $100

Dryland/plyo's from $50

Long Programs

Short Programs

Attention to Detail

Stride adjustments

Technique and Mechanics

The Explosive Start

4 parts of the start

Natural Arm Swing

Opening up the stride

Application of Force

Proper Skating Form